US Embassy pledges to support peace in Blue Nile State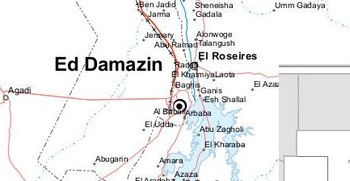 The US Embassy in the Sudanese capital, Khartoum says it will engage with Washington DC to support peace efforts in Blue Nile State.
The embassy's deputy counsul in Khartoum Ervin Masinga during his visit to Damazin town of Blue Nile state on Wednesday said peace efforts should be a priority of the citizens.
Masinga also met Blue Nile State governor Hussein Yassin Hamad and discussed issues related to peace and development.
Governor Yassin also applauded the role played by the American Organization Eco in providing developmental projects in the state. Yassin said his government's vision is focused on total peace through the national dialogue and commitment to the ceasefire agreement.