US embassy introduces curfew after fresh fighting near Juba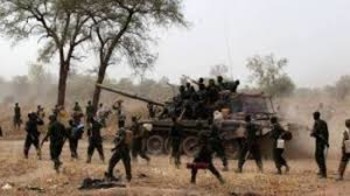 The United State embassy in war-torn South Sudan has introduced a temporary change for its personnel after clashes erupted in the western part of Juba on Thursday morning.
"Effective immediately and until 6:30 a.m. Monday, April 23, 2018, the Embassy's curfew has been temporarily changed from 8:30 p.m. to 7:00 p.m.," the US embassy said in a statement issued Friday.
"Following incidents this week of armed altercations in the Luri district, approximately eight miles west of Juba, there has been heightened screening of vehicles and people at security checkpoints around Juba,"it adds.
Fighting erupted in the western part of the nation's capital on Thursday between rebels and government troops.
The US embassy, in its statement, urged American citizens to be cautious and monitor the security situation closely.
US citizens have also been urged to carry proper identification, including a US passport with a current South Sudan visa.