US deports seven South Sudanese nationals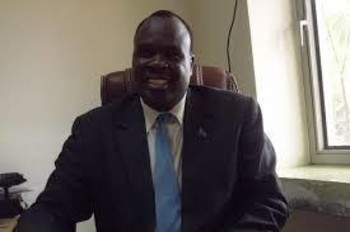 File photo: Mawien Makol
Seven South Sudanese have been deported from the United States, a spokesperson at the Ministry of Foreign Affairs in Juba confirmed on Tuesday.
Mawien Makol told Radio Tamazuj on Tuesday that four of the deportees have already arrived in Juba and are under investigation by security agents, adding the remaining three are yet to arrive.
The South Sudanese diplomat revealed that the seven South Sudanese nations were in the US illegally but he added that they could also have been deportation for other violations.
According to U.S. federal laws, foreign nationals are legally returned to their country of origin if they violate a number of immigration or criminal laws.
The United States may deport foreign nationals who participate in criminal acts, are a threat to public safety, or violate their visa rules.