WASHINGTON, D.C. -
1 Feb 2020
US appoints new special envoy for South Sudan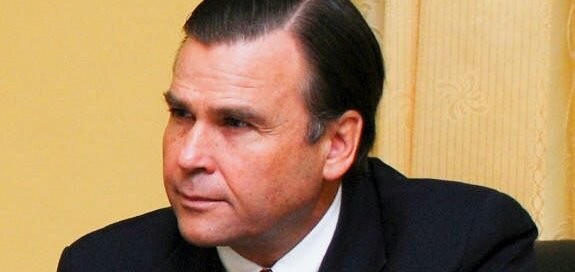 File photo: Ambassador Stuart Symington
The United States on Friday appointed a special envoy for South Sudan, whose rival political leaders have repeatedly missed deadlines to form a unity government.
The State Department said that Stuart Symington, a retired ambassador with long experience in Africa, "will lead US efforts to support the peace process and a successful political transition in South Sudan."
Special Envoy Symington served as Chief of Mission to Nigeria from 2016-2019, to Rwanda from 2008-2011, and to Djibouti from 2006-2008. He also served as the US Special Representative for the Central African Republic from 2014-2016.
The United States has voiced anger at the rival parties' failure to resolve differences and has imposed sanctions on a number of government officials, accusing them of obstructing peace efforts.
The United States is among the countries pressuring South Sudan's leaders to form a coalition government by February 22.