Uror PHCC runs short of life-saving drugs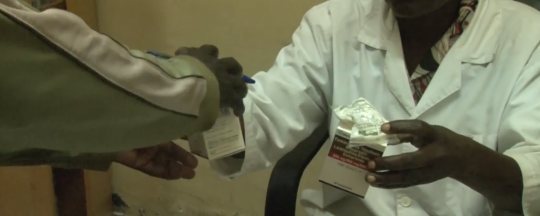 Health officials at the Primary Health Care Centre (PHCC) in Uror County of Jonglei State have complained about a shortage in life-saving drugs amidst a spike in malaria and respiratory infection cases.
Speaking to Radio Tamazuj, Dr. Gatluak Reat, the PHCC's medical director, said they have not been able to provide the much-needed health services because the facility lacks medicine.
"Daily, we get more than 200 patients at the outpatient department (OPD). Of these, about 70 percent are malaria cases. The rest are other diseases like trachoma and respiratory infections like pneumonia. But sometimes we can not provide treatment because of drug shortages," he said.
Dr. Reat called on the health ministry and its partners to intervene by providing life-saving drugs so that they can respond to the health needs of the locals.

"Last month, we received some drugs but they were mainly for malaria. There are no packages for other comorbidities like respiratory infections and eye infections. And also, in comparison, the population is very large so there is no adequacy because the drugs are not even supplied quarterly (per a year) as it should have been the case," he explained.

For his part, Tang Chatim, the Uror County commissioner, decried the situation and appealed for an urgent health intervention, claiming that five patients succumbed to their illnesses due to lack of medication in parts of the county since the beginning of the month.