Upper Nile State investigates Maban attacks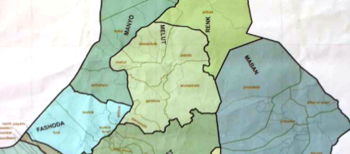 A 10-member State Security Committee was formed last week to investigate the frequent clashes between the SPLA-IO forces and local youth in parts of Maban County, Upper Nile State.
Parts of Maban County have been experiencing recurring insecurity incidents since late last year following alleged misunderstandings and standoff between the SPLA-IO forces and the local youth in the Liang area. The repeated fighting left several people dead, others injured, and civilians displaced.
Chol Deng, the secretary-general of the now-defunct Northern Upper Nile State told Radio Tamazuj yesterday, "We went there as the state security committee last week and we met with the humanitarian agencies, intellectuals, and former constitutional post holders of Maban. The sons and daughters of Maban agreed to come together. That resulted in the formation of a sub-committee to bring all the people of Maban together to end the suffering of children."
"That committee made a series of meetings. The good news is that a religious committee composed of Christians and Muslims came out of it and they went to the SPLA-IO areas in Liang. And those forces agreed to stop fighting," he added.
Asked about the prevalent situation, the government official said calm is slowly returning to the county.
"As of yesterday, people started returning to their homes in Maban town. But outside the town, we cannot tell what is happening. The situation is still not good in some areas," he said.
For his part, Stephen Tachin Ngoka, the acting Maban County commissioner, said the civilians continue to suffer, and urged the government to intervene.
"Yesterday, there was an incident at a market in the Doro area. Misunderstandings among some soldiers at the market led to a shootout in which two of the soldiers were injured. So, some civilians were displaced again from Doro to the Gupa area," Tachin said.