Upper Nile refugees call for Hepatitis vaccines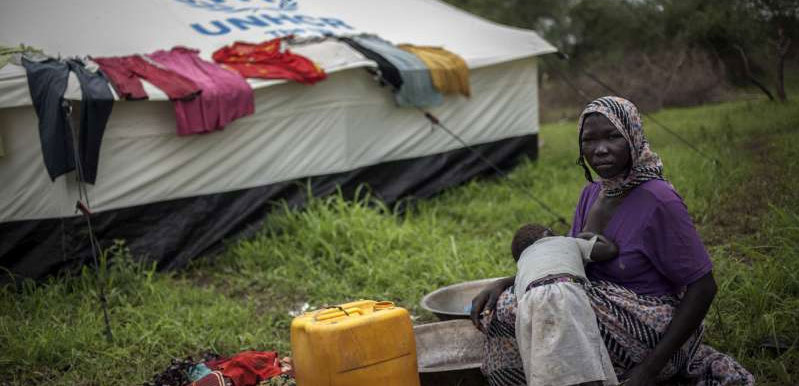 A number of the Blue Nile refugees residing in camps in South Sudan's Upper Nile state have called for hepatitis vaccines in light of the recent outbreaks.
According to a source within one of the camps' health centres, camp and healthcare authorities have failed to control the disease as there are no diagnostic laboratories or vaccines.
Acknowledging that the disease is being diagnosed by symptoms alone and that only traditional means of treatment are available, the refugees have called for assistance from humanitarian agencies and the South Sudanese government.
At least 107 deaths are already confirmed as a result of the spread of Hepatitis E within the Maban County camps in Upper Nile state alone. It was recently reported that the disease has now spread to Unity state's Yida refugee camp where at least 7 deaths have been reported.
Photo: A Sudanese refugee with her daughter at the Gendrassa camp, where one person died of Hepatitis E (UNHCR/B. Sokol)