Upper Nile launches polio eradication effort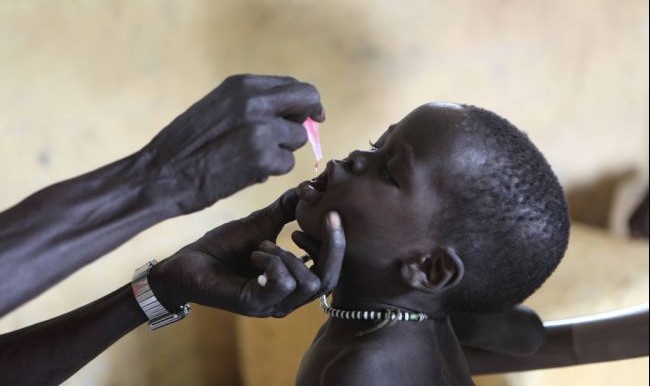 Upper Nile state launches today in Renk County a campaign to eradicate polio, which will continue for a week, targeting about 451 children from the age of day until 59 months.
Mr. Deng Gai, the vaccionation representative (EPI) in Upper Nile state, at a launch party said that the campaign will start today and will last for seven days and targeting more than 451 children which their ages are less than five years.
Gai stated that, the campaign is part of the plan of the state government to eradicate the polio virus in the Upper Nile state particularly. He added that the duty of his ministry is to eradicate polio from the state.
He appealed to the mothers and families to take care of their children and make sure that their children are vaccinated.
The campaign in Renk is part of a nationwide effort. The World Health Organization representative Dr. Abdi Mohammad said that "South Sudan has been polio free for over three years now but we cannot relax. We all need to be vigilant in ensuring that the disease is eradicated by ensuring that every eligible child receives the vaccine."
In Raja County, meanwhile, on the western side of the border, the EPI manager Pothor Gieri explained that the campaign will take six days rather than four as planned.
He said that in Raja some areas were inaccessable due to poor road networks and fear of insecurity. One vaccination team assigned to Eria payam was put into jail for five hours by the SPLA soldiers saying that no document of their mission for vaccination here in Eria.
"We also lacks vehicles for carrying vaccines long distances to places like Boro Madina, Timsa, Sere Malaga, and Firga that host more than 6000 children including for the returnees and as well lack of communication devices in the region," he said.