UNSC to hold emergency meeting on Sudan, South Sudan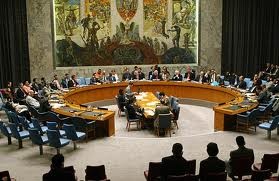 On Wednesday the UN Security Council will hold an emergency meeting on the situation in Sudan and South Sudan.
South African president Thabo Mbeki and head of the African Union high level team will report to the permanent members stating the commitment of both countries to UN Resolution 2046, as well as developing a viable roadmap.
In a press statement Sudanese foreign ministry spokesman Al-Obeid Adam Marawih said 'the Sudanese government is concerned about the output of the emergency meeting, particularly as Khartoum has committed itself to Resolution 2046'.