UNSC demands Sudan withdraw from Abyei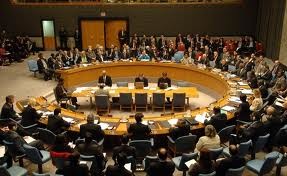 On Thursday the UN Security Council demanded that the Sudanese government withdraw its troops immediately and unconditionally from the disputed territory of Abyei.
The Security Council renewed the mandate of the peacekeeping mission of the UN in Abyei, and expressed deep concern over the delay in the establishment of the Abyei Area Administration.
The Security Council also welcomed South Sudan's withdrawal of its police force from the area and called for Sudan to withdraw all its military personnel without preconditions.
The Council described the situation in Abyei as a serious threat to international peace and security.
Sudan occupied the area last May, displacing tens of thousands of civilians.
The UN sent in 3,800 Ethiopian peacekeeping troops last June after the deployment was authorised by the Security Council.