UNSC adopts resolution on Sudan, South Sudan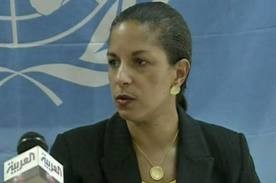 The UN Security Council has unanimously adopted a resolution calling on Sudan and South Sudan.
The parties must inform the chairman of the African Union Commission in writing within 48 hours that they are committed to ending hostilities along the border areas.
The two countries must also immediately unconditionally withdraw their forces from the shared border and must execute the Joint Border Verification, the Monitoring Mechanism (JBVMM) and the Safe Demilitarised Border Zone (SDBZ) within a week.
The resolution calls for both sides to stop harbouring or supporting rebel groups against the other state and end hostile propaganda and media statements along with attacks on religious or cultural property or symbols.
It also calls to implement the outstanding aspects of arrangements for management and secuirty in the disputed Abyei area.
The Council requested the Secretary-General consult and work closely with the African Union on the implementation of Resolution 2046.
It called the Secretary-General to submit updates within 15 days and then periodically after the compliance of the governments of Khartoum and Juba.
The UNSC said it will take appropriate additonal measures if the parties do not comply with the requirements laid out in the resolution.