MUNDRI EAST -
30 Mar 2017
Unknown gunmen kill priest in Mundri East County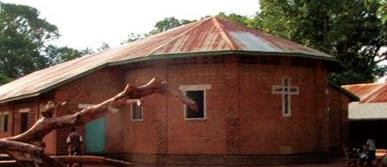 An Episcopal priest was killed by unknown gunmen at Kundi village in Mundri East County of Amadi State on Saturday, a religious leader said.
Pastor Felix Zara Kurai told Radio Tamazuj that Pastor Tatawa Wilson was found dead in Lui area, which is located about five miles away from the town.
"It is not yet clear until now. We don't know who killed Rev. Tatawa, because the area where he was killed is under the control of the government forces, so it is unclear whether he was killed by the locals or the government," He said.
Pastor Felix described Tatawa Wilson as a man of God. He pointed out that Tatawa died at the age of 48.
Photo: The ECS Diocese of Mundri