Unknown gunmen kill 11 Sudanese traders in Upper Nile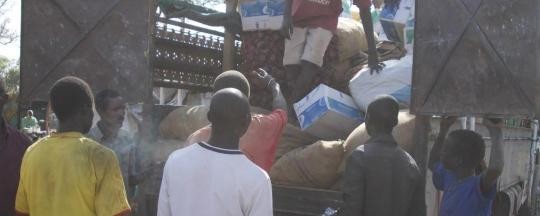 An unidentified armed group killed 11 Sudanese traders on Wednesday in South Sudan's Upper Nile state, in an area on the border with Blue Nile.
Sources from the area told Radio Tamazuj yesterday that incident took place at an area called Goz-rom in Renk County.
Those killed included Al-Hadi Ibrahim Ali, Bushara Ibrahim Ali, along with their brothers who were not named, Zubeir Ahmed Shantha and his two brothers, as well as driver called Yusuf Suleiman. Three further victims have not yet been identified.
The source further reported suspicions from the area over the potential involvement of SPLA forces in the killings.
The police commissioner for Renk county, Malual Chol, denied this accusation although confirmed the incident in a statement to Radio Tamazuj, noting that he received news of the incident from the SPLA.
Chol claimed that the bodies were taken to Renk civil hospital, although he denied that the South Sudanese soldiers were behind the attacks, adding that his officers are in the process of finding those responsible.
"Yesterday morning at 8am, the incident took place in Goz-rom area, immediately at 10am I learned about the incident and about 2pm we went there and collected the dead bodies. These people are all traders and drivers. Our soldiers went there and chased this armed group. These people were killed and their belongings were not taken even their goods and vehicles. They were smuggling goods from Kosti via Rabak to Renk. They use to do that always. They were shot by guns and others were stabbed with knives. I don't think that they were killed by our soldiers because they would have taken their belongings and moved with them towards South Sudan," Chol added.
The SPLA spokesman, Philip Aguer, also denied that SPLA troops were involved. Speaking to Miraya FM, the UN radio service in South Sudan, Aguer claimed that the killers travelled 'back' into Sudan following the attack.
South Sudan and Sudan signed a cooperation agreement in March to demilitarise the border area and enable trade routes to re-open, amongst other resolutions. The killing of civilians by soldiers from either side would be a particularly strong violation of the agreement at this time.