Unknown disease kills two people in Eastern Lakes: official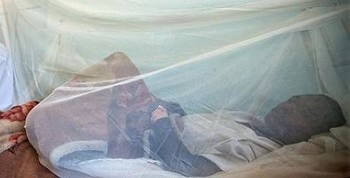 A strange disease, whose symptoms include bleeding and fever, has killed two people and three patients were admitted to the hospital in Yirol town in Eastern Lakes state last week.
"There are about three cases, two died and one survived," Bor Wutchiok, governor of Eastern Lakes state, told Radio Tamazuj on Wednesday.
The top state official revealed that domestic animals and wild birds were also found dead due to the same disease. He pointed out that the international health organizations and state ministry of health are investigating the disease.
For its part, the World Health Organization (WHO) said it supported the deployment of an additional team from the National Ministry of Health, Ministry of Livestock and Fisheries to coordinate, monitor and supervise the response in Yirol East County.
It pointed out that public awareness has been heightened to ensure that any person who has fever and bleeding and two or more other symptoms such as headache, vomiting and joint pains is immediately reported to the health facilities.
"Any deaths of people who developed high fever and bleeding should also be reported quickly to health authorities," the organization said.
Haemorrhagic illness can be caused by a wide range of diseases – including Rift Valley Fever, Crimean- Congo hemorrhagic fever, dengue, as well as Lassa fever and Marburg.