Unity state gov't confirms summary executions, SSPDF promises to investigate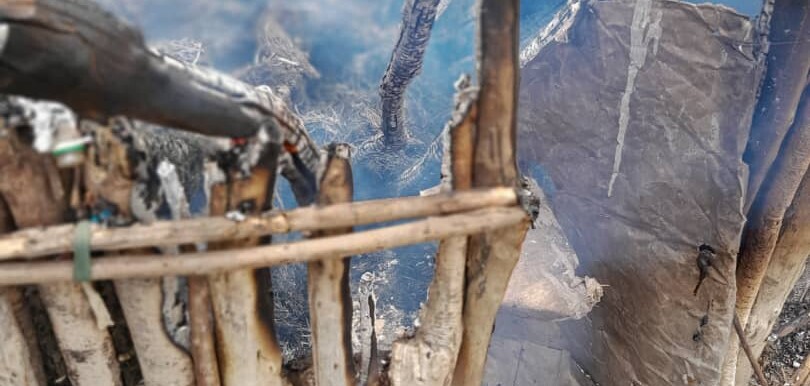 South Sudan's Unity state officials have confirmed the extrajudicial killings of three suspected rebels accused of killing the Mayom county commissioner and 11 others.
The rebels allied to Gen. Stephen Buay Rolnyang, the leader of the rebel group South Sudan People's Movement/ Army (SSPM/A), were killed by firing squad. 
Last month, forces loyal to Gen. Buay attacked and killed Mayom county commissioner James Chuol Gatluak Manine, the brother to President Salva Kiir's security advisor Tut Gatluak Manime.
Speaking briefly after the executions, Unity state's security advisor Stephen Salaam Maluit confirmed the killings and said the rebels were arrested at the border between South Sudan and Sudan.
"If you know you have done a very bad thing and then you made a mistake to be caught, you will face the law like those you lost (killed)," he said. "There are no secrets, if you make a mistake you will lose your life like the people you have killed." 
Meanwhile, the South Sudan People's Defence Forces (SSPDF) say they will leave no stone unturned to ensure that those responsible for the extra-judicial killings in Mayom are brought to book. 
SSPDF was reacting to video footage circulating on social media showing executions by firing squad of three rebel officers loyal to General Stephen Buay.
Speaking to Radio Tamazuj on Tuesday, the SSPDF spokesperson Major General Lul Ruai Koang revealed that the army held a meeting Tuesday morning over the matter. 
"At the SSPDF general headquarters, we just had consultations and I was directed by the Chief of Defense Forces that a thorough investigation is going to be carried out so that we know exactly who gave the order of the killing to be carried out," said Koang.
"It has not been part of our legacy. We, during the SPLA, were known for capturing prisoners of war, taking care of them, and treating them humanely and in most cases, they were treated in accordance with the Geneva Convention," he added.
The three officers loyal to General Buay were arrested on 6th August 2022 in Sudan by the Sudanese government in Al-Fula town of Western Kordofan state and later deported to Unity state in South Sudan where they were executed.