UNISFA accused of blocking Nyama-Mayom road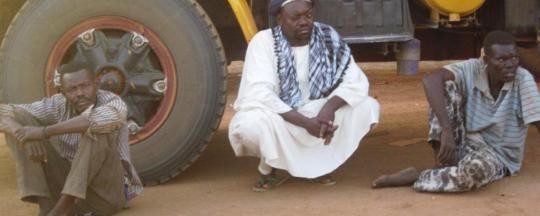 Traders in Mayom County of Unity State have accused the UN Interim Security Force for Abyei (UNISFA) of stopping goods from moving from West Kordofan into South Sudan. Misseriya traders have been using a route from Nyama cutting through the north-east corner of Abyei into Mayom County.
Tensions are high in the region after violence between Misseriya gunmen and the Sudan Armed Forces. Several weeks ago the Nyama market was burned down and an army outpost was allegedly attacked.
In a joint condemnation, the Traders' Union in Mayom accused UNISFA of multiple breaches of the Cooperation Agreement signed between the two Sudans and said that such action shows how the Ethiopian UN forces in Abyei are not partial but are taking sides with Khartoum in the ongoing suppression of trade from western Sudan.
"The Ethiopian force in Abyei is implementing Khartoum's projects – they are not neutral," said Musa Idris, who was part of a group that had to use back routes through the bush to get to Mayom because of the UNISFA roadblock.
Musa Idris said the UNISFA forces near Nyama told them that they have received instructions from Khartoum not to allow the traders to get to South Sudan.
"They forced us to go back to Sudan from the main road where they are based, but we have used the bush road used by the cow herders in order to get the goods to Mayom in South Sudan," said one trader.
He added that many other trucks on their way from Sudan were forced to turn back. "You can use the forest with many risks or be forced to go back to Sudan with the goods and meet the losses," he said.
"I asked them why they are doing this to us. They said go and ask Khartoum," said Bakri Adam. He added that they negotiated with UNISFA to allow them to pass but they refused.
"We are asking the concerned authorities in South Sudan to talk to UNISFA. If not we will consider them as our enermy," said one of the traders who preferred his name not to be mentioned.
Speaking to Radio Tamazuj, the chairperson of chamber of commerce in Mayom County Steven Dau said his office received the complains from the Sudanese traders. "Where is the cooperation agreement if it is the UN forces and the Sudan now behaving like this. Is UNIFA given the mandate to control the inflow of commercial goods to South Sudan or they are now the Sudan border force?" he commented.