Uneasy calm in Tambura County after violent clashes, killings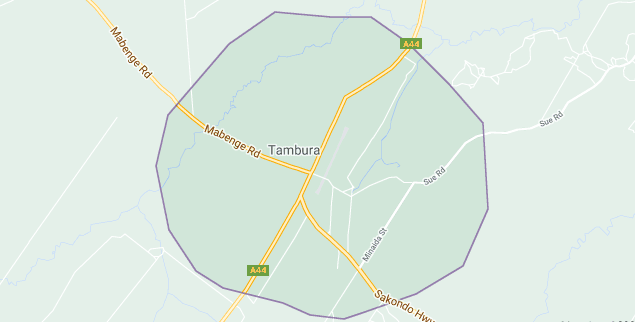 Authorities in Western Equatoria State yesterday said that there was an uneasy calm in Tambura County after clashes on Monday left 24 dead and 13 others wounded.
Earlier this week, heavy fighting erupted in Tambura town between the Sudan People's Liberation Army in Opposition (SPLA-IO) and forces loyal to Gen. James Nando who defected to the South Sudan People's Defense Forces (SSPDF) last year.
Mathew Mabenge, the commissioner of Tambura County, told Radio Tamazuj on Wednesday that relative calm had returned since Wednesday morning and that a few people had resumed going about their business.
"The situation for the last two days is calm. From yesterday until now there have been no gunshots and at least there is a movement of civilians. They are going to collect their cassava and maize from their farms, there is a little movement," Commissioner Mabenge said.
On the number of casualties from the fighting, he said: "From (Gen.) Nando's forces, two dead bodies and three injuries, from SPLA-IO side, 22 dead bodies and nine injuries and then from civilians' side, one small boy was wounded and we have asked the Red Cross to take the small boy and the other injured for further treatment."
The commissioner said the national government has not intervened to resolve the problem.
"No protection at all, they (national government) said they cannot intervene in a tribal conflict. They refused to intervene but at least the forces of Nando tried their level best and rescued the situation," Commissioner Mabenge said.
The Western Equatoria State information minister, William Adriano, described the current situation in Tambura as tense.
"The situation in Tambura is very tense, nowadays, civilians don't have houses, their houses have been burnt down," Minister Adriano said. "They cannot access their farms and they do not have clean drinking water and food."
He said what was happening in Tambura amounted to a genocide and that the people there require protection.
"I can describe the situation in Tambura as a genocide, it is not something that people can hide. The situation in Tambura is very tense, there is a need for security protection and humanitarian assistance for the needy population," Adriano said.
Major General Kames Mande Enoka, the state police commissioner, said out of the nine counties, it was only Tambura experiencing problems and that the issue can only be resolved politically.
"What is happening in Yambio is that some impact of the (Tambura) conflict is coming here indirectly. We have not arrested somebody who said he was sent from Tambura, it is assumed. Why is it that only those from Tambura and Balanda are being attacked and the rest are not?" Gen. Mande asked. "We have 17 ministers here and advisors, 27 constitutional post holders and they are not being attacked. So, we call it political and it will be solved politically. This is what I can say."
For his part, the executive director of the Community Empowerment for Progress Organization (CEPO) Edmund Yakani, the immediate solution to the problem is the demilitarization of Tambura County.
"I think the decision of demilitarizing Tambura which was reached between First Vice President Dr. Machar and various leaders from Tambura County and western Equatoria should be executed to make sure that the forces that belong to SPLM-IO and Gen. James Nando are out of Tambura," Yakani stated.
He appealed to humanitarian agencies to come to the aid of the displaced Tambura people.
Two days ago, SPLA-IO spokesperson Col. Lam Paul Gabriel dismissed the involvement of his outfit in the fighting and said what was happening in Tambura was inter-communal violence and had nothing to do with SPLA-IO forces.