UNDP chief meets Abyei co-chair on resuming projects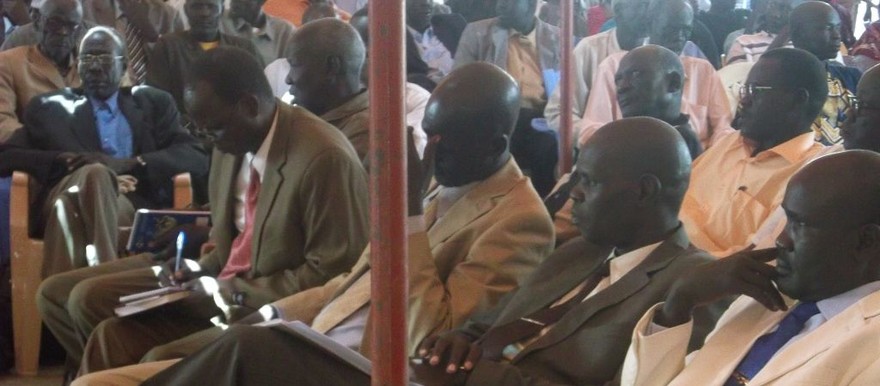 The United Nations' Humanitarian Coordinator in Sudan, Ali al-Zaatari, has stressed the need for the resumption of developmental and rehabilitation projects in Abyei, according to Sudan's Abyei Oversight Committee Co-Chair, Al-Khar al-Fahim.
In a meeting between the two last week, he reportedly called for organisations to focus on areas such as water and sanitation alongside education, food aid and voluntary return programs, the Co-Chair claimed in a press statement.
The Oversight Committee are expected to hold a joint workshop with the UN to determine the projects to be undertaken by organizations, following the formation of a technical committee to study the quality of the proposed projects to be implemented in the region.
Al-Fahim also acknowledged that they have agreed on the resumption of UN agency operations in the region, including those of UNDP, UNCIEF, WHO and FAO.
In related news, a conference of leaders of the nine Dinka Ngok chiefdoms of Abyei has wrapped up after discussions on displacement, economics, education, health and other issues that concern the region.
Karima Anthony Madut, a feminist activist and presenter at the conference, told Radio Tamazuj from Abyei that the region saw the displacement of more than 150,000 of its citizens following the 2011 invasion by the Sudan Armed Forces.
She added that around 120,000-150,000 citizens from Aneit, Agok and the surrounding areas are still displaced.
"The displacement had left very great psychological effects on the families especially on women and children. As a result a huge number of citizens have died due to lack of health services along with great psychological effects that are left among the displaced people," she stated.
Photos by Radio Tamazuj: Abyei Conference