UN Security Council team arrives in Juba to push for peace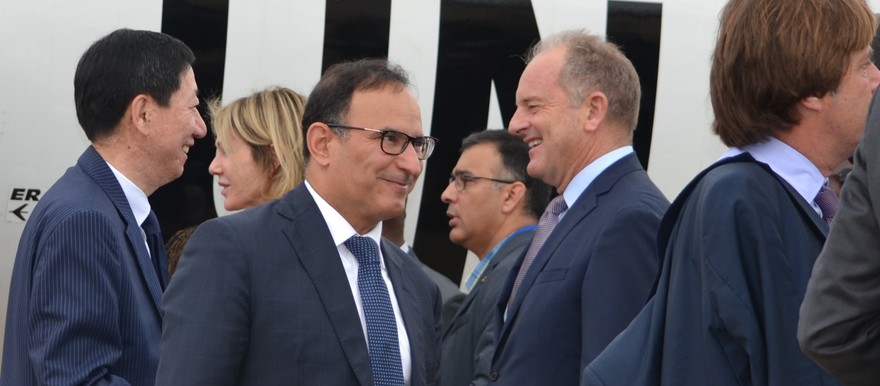 UN Security Council ambassadors arrive in Juba on 20 October, 2019. (Radio Tamazuj)
UN Security Council ambassadors landed in Juba this morning in a bid to push for peace implementation in the world's youngest nation.
South Sudanese parties face daunting challenges in implementing the September 2018 peace agreement. Crucial steps in the peace agreement, such as creating a unified army and determining the number of states, haven't been implemented.
The deal is seen as an important milestone as it provides a clear roadmap for peace, political transformation, security sector reforms and reconciliation in South Sudan.
The visit comes amid mounting international pressure on South Sudan's leaders to settle outstanding issues and establish a transitional government by November 12.
The ambassadors are due to meet with President Salva Kiir and parties to the peace agreement as part of their visit to South Sudan. The visiting delegation led by South Africa and the United States is expected to make a statement later today.
The president's office said on Saturday that all arrangements were in place for meetings between all parties to the peace deal and the UN Security Council delegation.