UN Security Council condemns attack on peace monitors in South Sudan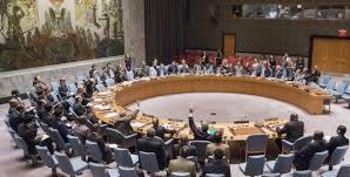 UN Photo/Manuel Elias
The UN Security Council has strongly condemned the assault, detention, and abuse of ceasefire monitors by security personnel on 18 December 2018 in Luri, South Sudan.
According to a report by the peace monitoring body, South Sudanese security personnel detained, stripped, blindfolded and assaulted three international observers and one driver in the course of duty at Luri area in western parts of the capital Juba on Tuesday.
In a press statement extended on Friday, The UN Security Council stressed that this incident was a flagrant violation of the revitalized peace agreement.
"The members of the Security Council underscored that this incident brings into question the commitment of the Government of South Sudan to ensure its forces comply with the ACOH and the R-ARCSS," partly reads the statement.
The 15-member council called on the government of South Sudan to investigate this incident immediately and hold accountable those responsible.
The members of the Security Council commended the work of CTSAMVM in fulfillment of its mandate for ceasefire monitoring and verification.
The council welcomed the statement on this issue by the Intergovernmental Authority on Development, and reiterated their support for the commitment of the region to pursue lasting peace, security, and stability in South Sudan.