UN reaches 4000 refugees on Darfur-S. Sudan border, brings no food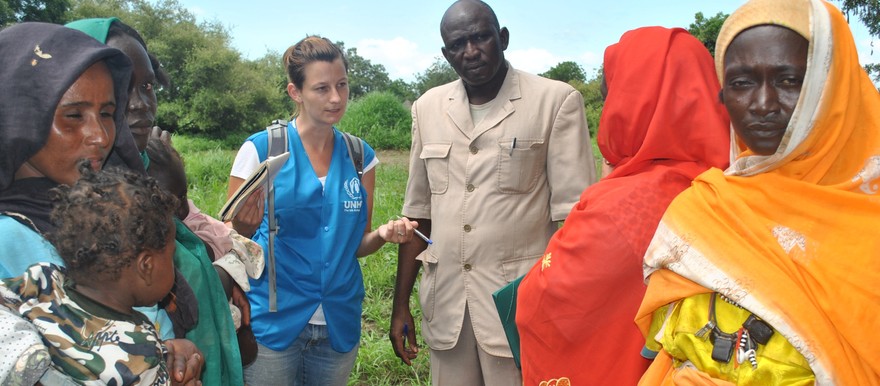 The United Nations managed to send a team of aid officials by helicopter to remote Firga in Western Bahr El Ghazal to visit nearly 4000 people who had fled 'continuous insecurity' and bombing by the Sudan Armed Forces in Sere Malaga.
UN agents who visited Firga on Wednesday, 25 July, brought some drugs and nutrition packages to help malnourished children but did not bring other supplies for the refugee population at large. "Our situation is very bad and we need food first," a community leader explained to the UN team during their visit in Firga.
Accessible only by foot, donkey, helicopter or motorcycle, Firga and Sere Malaga lie near the eastern boundary of Kafia Kinji, a savannah woodland with mines and a wildlife preserve. The Kafia Kinji area belonged to Bahr El Ghazal province under the Anglo-Egyptian colonial government until it was transferred to the administration of Darfur in 1960.
Kafia Kiji was subject to British pressures since the early 1930s to keep the area a cultural no man's land. This policy, along with the legacy of slaving, tsetse fly infestation and conflict, left the area permanently depopulated. Modern population estimates do no exceed 15,000 for an area about 25,000 km2, the size of Puerto Rico.
Fatash Juma, Administrator of Sere Malaga Boma, said that about 4000 people were recently displaced from Sere Malaga with 3384 individuals and 310 households now staying in Firga. Another group of people from Sere Malaga left to Kata.
"We were displaced by the SAF bombing of our villages and continuous insecurity in our home area,'' reported Fatash Juma. When asked about any deaths or injuries, he said that they lost six children and many people sustained injuries during the raids.
Juma reported that they have a shortage of food, drugs, water, plastic tents and mosquito nets. He appealed for quick humanitarian help from all NGOS and the government, pointing out that the people are suffering from malnutrition, malaria, and watery diarrhea and their lives are at risk.
Speaking from the area, Abubakar Enaba said that before a raid on their village the community was doing fine, planting their crops. Now everybody is displaced with no hope of returning soon, he said.
"We lost all our crops that we were cultivating and now we have nothing at all and we are suffering" he said.
He explained that there are more than 60 elderly people who are in a difficult situation; some of them are sick without any treatments, and there are malnourished children. He said that only the South Sudan Red Cross came to help them, and since then no help arrived.
Raja County Secretary for Relief and Rehabilitation Peter Nenebubu, who visited Firga with the UN team, told Radio Tamazuj that the situation of the displaced people is very bad and they need humanitarian help without delay. He said that the UN team that visited Wednesday included officials from the agencies UNOCHA, UNCHR, WHO, WFP, RRC, UNICIEF and IOM.
For now, Firga in northern Raja County remains cut off by the Boro River and other streams. It is difficult to get information from the area because it has no telephone network. The big question is when UN agencies will return since on this visit they left the displaced people without food. According to Peter Nenebubu, agencies have not yet set a date for when they will return to aid the refugees.
Photo by Radio Tamazuj: Displaced people show a sick child to a UN Refugee Agency worker in Firga, Western Bahr El Ghazal, 25 July 2012.