UN official urges Khartoum to help the displaced people in conflict areas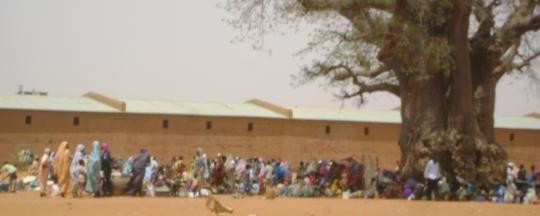 The United Nations Special Rapporteur for the Human Rights of Displaced Persons, Chaloka Beyani, requested last Thursday that the Sudanese government along with the Sudan People's Liberation Movement-North (SPLM-N) and the international community speed up its distribution of humanitarian aid to the Blue Nile and South Kordofan regions.
At a press conference in Khartoum, Beyani revealed that he had been advised not to visit these two areas in person because of the deteriorating security situation.
While noting that conditions amongst displaced people in Darfur have improved since 2003 the Special Rapporteur advised the government to search for durable solutions to Sudan's security challenges to achieve peace and to involve all parties in the peace process.
The ongoing issue of southerners living in Sudan was mentioned when Beyani called upon Khartoum to speed up the implementation of the four freedoms agreement in order to legalize the settlement of South Sudanese nationals.
He also reminded rebel groups that the protection of displaced people in areas under their control is also their responsibility and added, "It is important to know that exposure to and harassment of displaced persons is a crime that will not be forgiven."
South Kordofan and Blue Nile states have suffered from ongoing conflict between SPLM-N and the Sudan Armed Forces (SAF) since last year, creating a humanitarian crisis amongst those who fled their homes, many seeking refuge in camps across the border in South Sudan.