UN coordinator worried about situation in South Kordofan, Abyei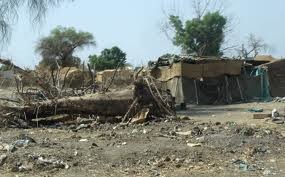 The UN Resident Coordinator in Sudan Ali al Zaataru has expressed concern about the humanitarian situation in South Kordofan.
Zaatari stressed that the UN will continue to advocate to end the fighting and resolve the conflict by peaceful means, and allow access to provide humanitarian assistance to all civilians in need.
He added that only 5,000 people have so far returned to Abyei with a further 100,000 still displaced.
He added that the 'time has come for Sudan to allow humanitarian access for aid organisations to South Kordofan and all around Abyei', noting that current access is being granted through South Sudan.