UJOSS presents registration papers to Media Authority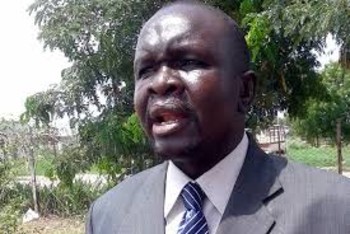 File photo: chairperson of UJOSS Oliver Modi
Officials at the media rights organization, Union of Journalists of South Sudan (UJOSS), on Monday presented legal papers to the Media Authority for the official registration process.
Last Friday, media regulatory said it had suspended the Union of Journalists in South Sudan (UJOSS) and Association for Media Development in South Sudan (AMDISS) for failing to register.
Edward Terso, Secretary General of UJOSS, told Radio Tamazuj that their organization is not a media production house which falls under the rules and ethics of publication but is an official union to protect the lives of all journalists.
Terso explained that they have been in discussions with the Media Authority but the two sides could not reach an agreement, prompting the authority to give them seven days of registration or risk closure indefinitely.