Two Sudanese pastors evicted from their homes in Omdurman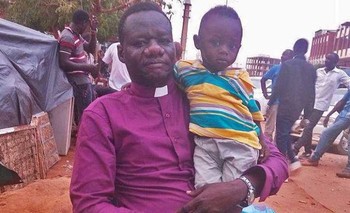 Two Sudanese pastors have been evicted from their homes by police authorities in the capital's twin city of Omdurman last week, multiples sources said.
The two pastors, Yahiya Abdel-Rahim Nalu and Sidiq Abdallah, were living in houses owned by the Sudan Presbyterian Evangelical Church (SPEC).
The police evicted Yahiya Abdel-Rahim Nalu, SPEC moderator, and Sidiq Abdalla, a SPEC pastor to help a Muslim businessman called Hisham Hamad Al-Neel take over church property, claiming that he owns the church asset for investment purposes.
Police officers said they were implementing a court order, forcing the families of the Church leaders to vacate the two houses in Omdurman.
The homeless families said they were terrorized by the police raid. "They came and knocked loudly at the door then said shouldn't you open we would break it by force and get in. The situation is very difficult, we are living in the street," Nalu said.
SPEC leadership said it has filed an appeal for the case but it is likely to take a long period of time for the court to issue its ruling.