Two men jailed for selling dog meat in Yei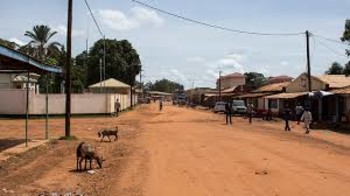 Two South Sudanese nationals in Yei River State were sentenced to prison for allegedly selling dog meat.
The verdict was issued by the court on Friday and the accused were sentenced to imprisonment of one year. They were also fined.
According to the court, David Towongo and Joseph Ladu Simon were charged under the South Sudanese penal code of 2008 for violating animal rights.
Yousa Lujang Kamba, the police commissioner in Yei River State, confirmed that the two accused were sentenced to prison for one year.
He also said the convicted men will pay a fine of 4,000 SSP for violating the law and 3,000 SSP to compensate the dog's owner.
The two men represented themselves in the court without a lawyer.