Two injured in attack in Abyei - official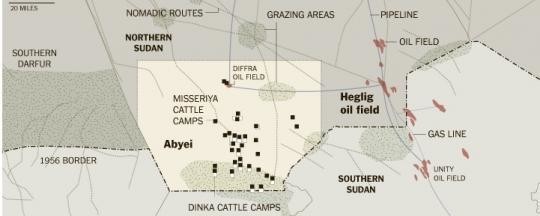 At least two people were injured in an attack in the disputed area of Abyei between Sudan and South Sudan, a regional administrator said on Thursday.
Abyei has been contested since South Sudan gained independence in 2011, while there have long been tensions between the Ngok Dinka community and the Misseriya herders who traverse the area looking for grazing.
Abyei is now under the administration of the UN interim security force.
Kuol Alor Kuol, head of the Abyei Administrative Area, told Radio Tamazuj that two people were wounded when suspected Misseriya tribesmen attacked a commercial vehicle between Abyei town and Amiet this morning.
He said the wounded had been evacuated to a hospital in the town of Agok which is run by Doctors Without Borders (MSF).
"The driver and one passenger sustained minor injuries in the attack. The injured have been taken to Agok Hospital for treatment," he explained.
The regional administrator urged the Misseryia community to work for peace and stability in the region.
Misseriya community leaders could not immediately be reached for comment.
On 22 January, gunmen believed to be members of the Misseriya community killed 32 people, injured 25 and went on a rampage, burning homes in the Ngok Dinka village of Kolom.