Two hunters killed in Pochalla South County ambush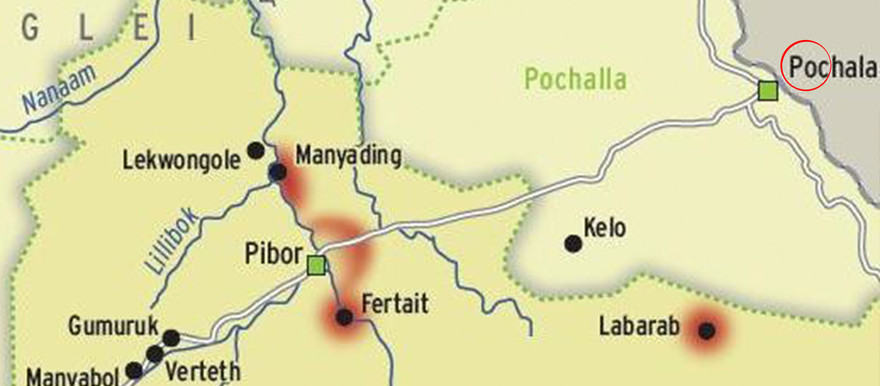 At least two men were killed while hunting in Pochalla South County of Boma State on Wednesday, a local official said.
Speaking to Radio Tamazuj on Friday, Pochalla South County Commissioner Tonny Thiopia Ojulo said the incident occurred when an unidentified armed group ambushed the hunters near Dambala area.
"Those men left for hunting from Okadi area in Pochalla South County, but as they were hunting near Dambala area, they were ambushed and killed. We do not know the assailants," he said.
Thiopia said the security situation is now calm, despite the incident.
He, however, said delays of salaries hamper provision of security for the locals as members of the organized forces abandon their duties.
According to reports, the proliferation of firearms in the hands of civilians has directly contributed to the violence in many parts of South Sudan.