AWEIL NORTH -
21 Jul 2021
Two arrested after 16-year-old girl commits suicide in Aweil North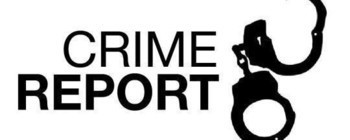 Police authorities in Aweil North County of Northern Bahr el Ghazal State said they have arrested two suspects in connection with the suicide over the weekend of a 16-year-old girl identified as Ahok Deng Adhel.
The deceased is said to have committed suicide by hanging herself in a house on Saturday evening and two girls whom she lived with were arrested by the police.
Speaking to Radio Tamazuj Monday, the Aweil North County police inspector, Brigadier General Mabior Deng Deng, announced that the young girl was found hanging in their shared room in Akekrot village in Ariath Payam on statuary.
"That news is true. The girl committed suicide in Akekrot village in Ariath Payam and the police took the body to the mortuary and doctors concluded that she committed suicide because there were no other effects on her boy," Gen. Deng said. "Her name is Ahok Deng Adhal, 16-years-old and we have arrested two girls whom she lived with. If they don't give us the right information, we will arrest all villagers and investigate them seriously."
The Aweil North County Executive Director, John Garang Aguot, also confirmed the incident but said the office of the Aweil North County commissioner, Victorino Ken Akoon, knows more about the incident.
"Aguot said, "Yes, the suicide happened but the county commissioner has more details about the incident."