TWIC CENTRE -
30 Oct 2017
Twic Centre official claims Boma youth attacked their area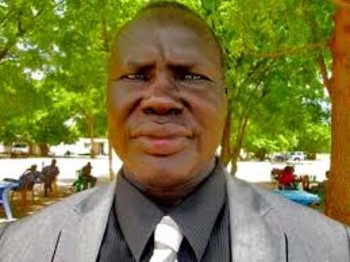 File photo: Dau Akoi Jurkuch
Dau Akoi Jurkuch, the Commissioner of Twic Centre County of Jonglei State, has accused youth from neighbouring Bor State of attacking Pading area, saying it is a clear violation of the cessation of hostilities agreement signed between the two states in April this year in Juba.
The commissioner told Radio Tamazuj on Saturday that one of the attackers was killed but there were no casualties from their side.
He called on the authorities from both Jonglei and Boma states to work together and prevent the local youth from crossing the common border and adhere to the agreement signed in April.
Jurkuch appealed to the UN to establish a base at Panyagoor to protect civilians and report atrocities.
Last week, Jonglei State officials claimed they had credible information that Boma youth were planning to attack their areas, a claim Boma state government denied saying they had no knowledge of such a move by their youth.