Twic Centre County relocates five primary schools due to insecurity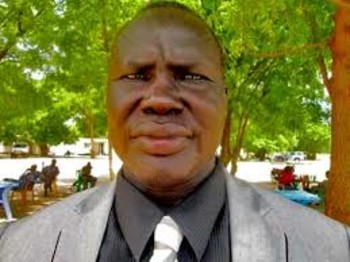 File photo: Commissioner Dau Akoi Jurkuch
Authorities in Twic Centre County of South Sudan's Jonglei State have relocated primary schools in the county's remote areas to the county's administrative headquarters of Wangole.
Speaking to Radio Tamazuj on Thursday, Dau Akoi Jurkuch, Twic Centre county Commissioner said the five primary schools from Baping, Wudkora and Pathian have been prone to cattle raids and child abductions for the last two years.
"There has been cattle raiding and abduction of children in these areas, leading to the displacement of the local residents. So as a result, there were no pupils enrolling into the schools. And therefore we decided to move the schools to safer areas," he said.
Commissioner Dau pointed out that authorities in the area are assessing challenges in the education sector as schools reopened this week, adding the security situation in greater Twic area is calm.