Troika urges Sudan not to use force against protesters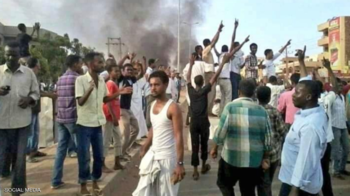 Omar al-Bashir (Picture: AFP)
The United States, Britain, Norway and Canada have called on Sudan's government to refrain from using lethal force during the ongoing anti-government protests.
Demonstrators are expected to march on the national parliament in the capital Khartoum's twin city of Omdurman on Wednesday to demand that President Omar Bashir step down.
In a Tuesday joint statement, Troika countries said they were concerned about the government's response to the recent protests, and the detention without charge or trial of a number of political activists and protesters.
The four countries warned that Sudan government's actions over the coming weeks will have an impact on the engagement of their governments and others in the coming months and years.
"We urge the government of Sudan to respond to the current challenges by implementing necessary political reforms and allowing the Sudanese people to exercise their constitutional rights to peacefully express their political, economic and social views without fear of retaliation or persecution," read the statement.
It added: "Our countries emphasize the right of the Sudanese people to protest peacefully and in accordance with the rights to freedom of peaceful assembly, association, and expression."
The group called upon the government of Sudan to release all journalists, political opposition leaders, human rights activists, and other protesters currently in detention without charge or trial, and to allow those facing charges full access to legal representation.
The group of nations also called on the government of Sudan to ensure that a fully transparent and independent investigation into the deaths of protesters takes place as soon as possible, and that those responsible are held to account.
Sudanese government could not immediately be reached for comment.
Violent protests have rocked Sudan since December 19, when unrest first broke out over a government decision to raise the price of bread.
Amnesty International has said it has "credible reports" that 37 people were killed in the protests, but the government has acknowledged only 19.