Tragedy: 3 siblings found murdered in Juba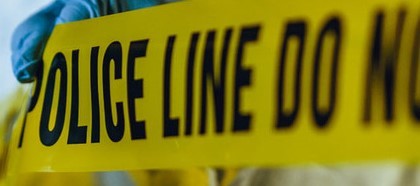 Tragedy struck the family of Edward Jami Andrea on Saturday evening when their only three little children were slaughtered by an unidentified person.
The siblings are Lydia Edward, 9, Blessings Edward, 7, and their 4-year-old sister Nura Edward. All of them are girls.
The incident occurred in Rock City neighborhood in the capital Juba around 4 p.m.
Scores of neighbors and relatives who could not hide their grief showed up to offer comfort and support to the bereaved family.
The incident has sparked a public outcry with many South Sudanese raising their voices on different social media platforms.
The South Sudan Police Spokesperson, Daniel Justin Boula, confirmed the incident to Radio Tamazuj and described it as tragic. Daniel said the little children were brutally murdered by an unidentified person in the absence of their parents.
The police officer pointed out that the motive behind the incident remains unclear.
"According to the preliminary report, the mother had left home around 12 pm and left the children watching television on that fateful day. After she returned home, she found her children dead," Daniel said.
He added," When the mother returned home, she found the television was still on and blood was everywhere in the house."
The mother of the slain children was identified as Gilda Gideon Juma.
An investigation is underway into the brutal murder of the three siblings, Daniel said.
"We want to tell the public that we are seriously following-up on the incident. No arrests have been made so far, but we are gathering information," he explained.
A family member, who preferred anonymity, said: "The incident took place when the mother left her three daughters at her brother's house as usual to watch television. She went to see her aunt in the hospital."
"When the mother returned home, she found the door was open. So when she entered, she found all her three daughters murdered with throats slit."
The father of the deceased was identified as Edward Jami. He works an as assistant lecturer at the University of Upper Nile, one of the five public universities in South Sudan.