Traffic police warn against over speeding in Tambura town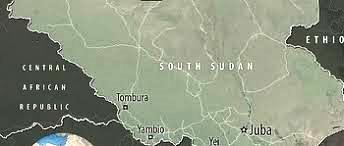 The traffic police on Wednesday warned the motorists against driving at high speeds in Tambura town, following complaints from local residents.
Speaking to Radio Tamazuj on Wednesday, the traffic police director, Capt. Morris Bakura said the warning issued by his department will help reduce high accident rates.
He said pedestrians often find it hard to move in town due to reckless driving by some motorists and motorcycle operators.
Bakura appealed to those who own vehicles and motorcycles to register with the police for easy monitoring when they travel outside the state. He complained that they lack machines to process driving licences and number plates.
For their part, several motorists welcomed the new directive from the police, saying they will try to control speed.
Al-Sama Alexander, a motorcycle operator, welcomed the order, but urged police to reduce high charges for number plates and driving licences.