Traders unhappy with market relocation in Aweil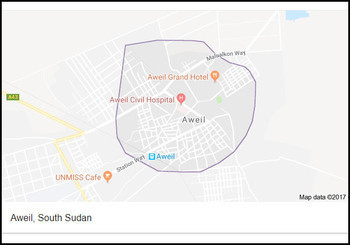 Traders at Aweil Fruit Market have called on the state authorities to reverse an order that relocated the market to Hai Salam, saying most of their businesses have collapsed and they are running at a loss.
Fozia Dut Lual, a business woman in Aweil told Radio Tamazuj that the relocation of the market was not a good idea, as their businesses have collapsed.
"This new market has killed our businesses. The old fruit market was built during colonial times, our grandparents' time and it was very successful. Now, that market has been destroyed in just a day. People do not come to this new market, have you seen anyone since you came? Yet the stock of goods we have here are very expensive and this is our only source of income that helps us raise our children," she added.
For his part, Garang Jiel Akuar, the Mayor of Aweil town said the relocation is part of the state government's developmental plan for the town.