Traders suspend trade along Lokichogio-Kapoeta road due to insecurity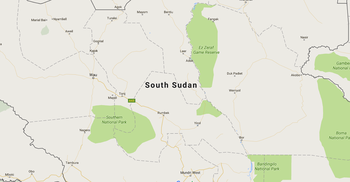 Local traders in South Sudan's Kapoeta State on Thursday announced they had suspended the transportation of goods from Kenya through Lokichogio border town to Kapoeta due to deteriorating security situation along the road linking the two countries.
The chairperson of the traders in Kapoeta, Mohammed Ahmed, told Radio Tamazuj on Thursday that the decision follows a rise in criminal activities including killings and thefts along the Lokichogio-Narus-Kapoeta road.
"We, as traders, have decided to stop the transfer of consumer goods because we are being attacked by gunmen on the Loki-Nadapal-Narus road. We know very well that the citizens will suffer but we have to protect ourselves and our property," he said.
Ahmed further said that they informed the state authorities but no action has been taken so far.