Town lacks meat after Ambororo nomads expelled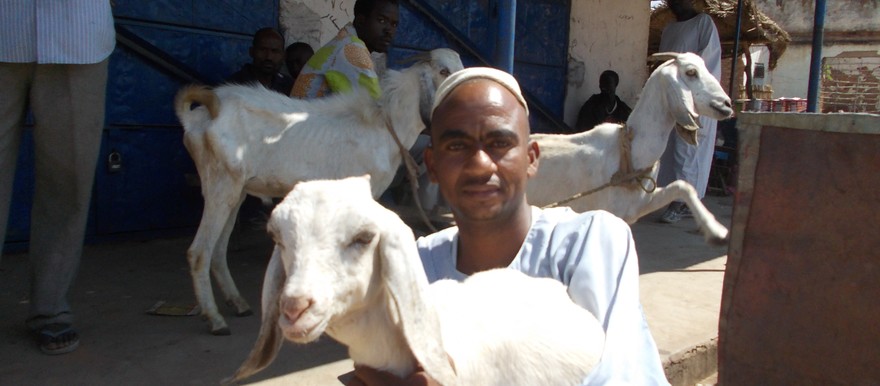 Butchers at Raja market complained of lack of cows, sheep and goats due to the ban of Ambororo cattle keepers from the county.
Raja's main market has seen a rise in meat prices owing to the shortage of livestock in the area.
Speaking to Radio Tamazuj, butchers said they are selling a kilo of (safi) meat at 30 pounds and meat with bones at 25 pounds per a kilo, compared to last year when the kilo of safi meat cost 15 and the bone meat cost 10.
Animals are now being brought from Aweil, which can take nine days, rather than being bought from nomads who were previously in the area.
"When you move them from there to Raja market, the days you spend on the way are costly also. That is why are selling them at this price," said one butcher.
One bull these days may cost a butcher 3200 to 3300 pounds, while a sheep or goat sometimes costs 500.
Buyers at the market commented that they are not happy with the way butchers are selling the meat. "You may come earlier and get nothing on the table and when it comes time for the salary, it becomes waste and waste. No meat completely," said one buyer.
"We blame the government for preventing the Ambororos to graze their cattle here in Raja. Their presence here make us get good meat, but now butchers are selling meat that is not very good because they bring these animals from far distance that take animals days without proper grazing and even drinking enough water," he added.
Photo by Radio Tamazuj: Raja market.