Torit: Over 2 million SSP stolen from traffic police office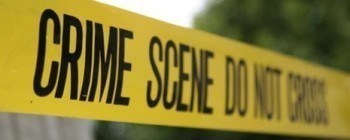 Police in Torit town in Eastern Equatoria State said they are investigating the theft of 2,765,000 SSP from the traffic police office which happened last week.
Unidentified burglars are reported to have broken into the office of the state's traffic police in Torit town and walked away with the money.
The state police spokesperson, Major Justin Kileopus Takuru, told Radio Tamazuj that the thieves broke the door to the office of the director of traffic and jumped into the finance office to steal the money.
"The report that reached you is true, there is a case of theft in the office. We opened a case with the team and together with the Professional Standards Unit we went there and truly we found that the door was broken," Maj. Takuru explained. "The person entered into the office of the director and jumped into the office of finance. These people have a box where they keep money and this thief broke and opened the box and took a lot of money. The money stolen is 2,765,000 SSP."
He said investigations were ongoing but that no policeman was guarding the office because the person assigned to do so had recently died.
"We are investigating those who work in the office because nobody elsewhere knows there is money in the office except for those who work there. Now the investigation is going on. We have several staff working there who do registration, revenue collection, insurance, and some three others. We are doing the investigations to know who those behind this theft case are," Maj. Takuru said.
Efforts to reach the state's acting traffic police director, Lt. Colonel Farouk Yousif Omar, for comment were futile.
Civil society activist Oryema Emmanuel wondered how the thieves stole from the police whose primary role is protection and advised them to investigate their own for the theft.
"First of all, it is surprising that the thieves broke into the police office and it is the police who are rendering security to the people. This is very difficult to understand. The police must check themselves because it is very unusual for thieves to break into police offices and take money," Oryema said. "If the police are not taking care of the security of their premises, what about us? I think the police should check themselves, that money is within the police."