Top rebel commander killed in clashes in Upper Nile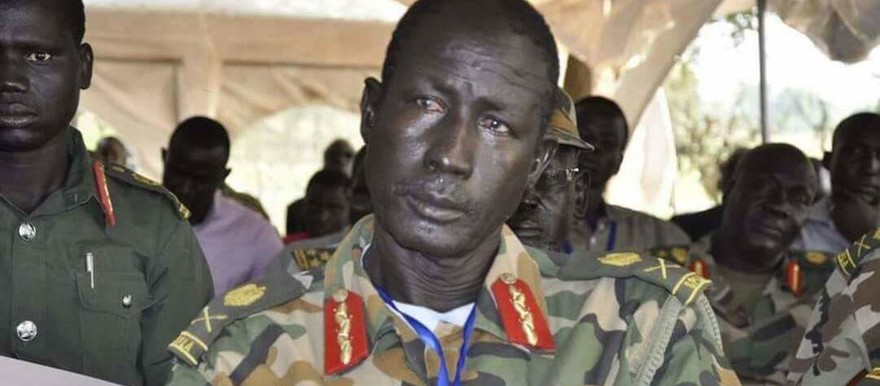 A top rebel commander allied to Lam Akol was killed by forces loyal to former First Vice President Riek Machar during clashes at Hamra area in northern Upper Nile on Wednesday morning, a spokesman for the group said.
Emmanuel Aban, spokesman for the National Democratic Movement led by Lam Akol, confirmed to Radio Tamazuj today that their top commander Gen. Gabriel Gatwech Chan better known by the nickname "Tanginye" was killed in clashes with forces loyal to Riek Machar on Wednesday.
"Yes, I confirm that Gen. Tang was killed yesterday after the SPLA-IO forces attacked us again at Hamra, so the freedom fighter Gen. Tang was among the dead during the clashes," said Emmanuel.
He pointed out that their forces decided to withdraw from Hamra area yesterday after the clashes. Emmanuel noted that the top general was killed together with his son and the driver after they fell in an ambush.
According to Emmanuel, Gen. Yohanis Okech who was reported missing yesterday is still alive and that he is now around Hamra area with forces. The spokesman accused Riek Machar of ordering his forces to attack their soldiers in the area to get rid of any other opposition groups in South Sudan.
For his part, SPLA-IO military spokesman William Gatjiath Deng, said that their field commanders at Hamra area confirmed that they killed Gen. Tanginye during fighting yesterday morning.
He said today. "Yesterday our forces couldn't recognise the body of Gen. Tanginye in the bush, but they later confirmed it, so they took the body to Wadakona which is our headquarters for burial," said Gatjiath.
In August 2015, Gen.Gabriel Tanginye, who hailed from Pangak area, was among top rebel commanders who defected from Riek Machar. He was also a militia leader backed by the Khartoum government during Sudan's civil war before he returned to South Sudan after independence.
File photo: