Tonj officials order reduction of commodity prices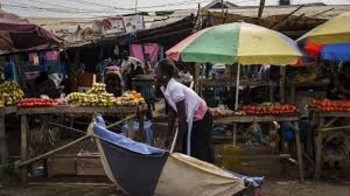 Authorities of Tonj have issued an order reducing prices of food and non-food items in Tonj markets.
The order which became effective on Saturday last week is aimed at ensuring citizens could buy stuff at affordable prices.
Tonj Mayor, Joseph Anei Mador, called on traders to decrease the prices of local products without excuses.
"Our food items must reduce drastically because we are not bringing them from outside the country such as Kenya, Uganda and Tanzania. These are our local products and we must make sure that they are reduced to affordable prices so that our innocent civil populations have access to food commodities in the market," he said.
Anei directed security organs and personnel to immediately implement the order.
Prices of food and non-food items have been skyrocketing since conflict erupted in the country.