Tonj governor sacks six county commissioners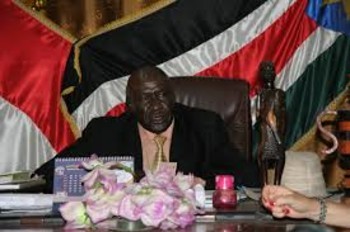 The governor of South Sudan's Tonj State has removed six county commissioners and replaced them with new officials.
Governor Anthony Bol Madut, according to the orders which became public on Tuesday evening, sacked Duop Bath from his position as Luanyjang County Centre and replaced him with Alei Gum Ajang.
The top state official also removed William Arop Mawiik from his position as Luanyjang East county commissioner and replaced him with Ngor Dhool.
Other officials include Mawan Yel from Luanjang North County who was removed from his position and replaced with Angok Deng Ater.
The order saw the appointment of Abraham Machuei Bith as the replacement of Marial Kuot Mangok as the commissioner of Palal County.
The state governor appreciated the relieved officials for good services they rendered to their people.
The mandate of the new commissioners, according to officials at the office of the state governor, is to continue collecting firearms in the hands of civilians.