Tonj governor removes state information minister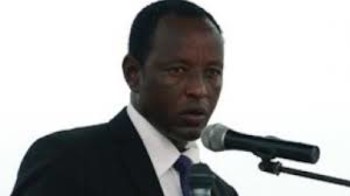 The governor of Tonj State, Akech Tong Aleu, on Tuesday sacked his long serving minister for Information, Telecommunication, Culture Youth and Sports, Madit Malek Akuien.
The governor appointed Thomas Lual Monybiok to replace Malek. He did not cite any reasons for the changes in his gubernatorial order, but there are speculations that Malek's absence from office for nearly six months may have contributed to his dismissal.
Malek served as minister of information since the formation of Tonj State government.
Last month the acting speaker of Tonj Legislative Assembly, Toby Mawien Yuot, accused some government officials of abandoning their duties due to 'reasons best known to them.'
He further accused the council of ministers of not performing their duties as expected since they hardly meet due to lack of quorum.