Tonj government to establish a court to try cattle raiders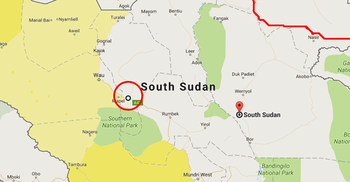 Authorities of South Sudan's Tonj State have resolved to form a special court to try individuals accused of cattle raiding in the state.
Tonj State Minister of Local Government Rech Diing Rech told Radio Tamazuj on Wednesday that the decision was taken during a meeting of government officials, county commissioners and local chiefs on Tuesday.
He said the meeting largely discussed the issue of cattle raiding; including raids committed in the past and sought to find ways to return stolen cattle.
"The return of the looted cows will help contain the problems," Diing said.
The official added that they have arrested some suspects who await trial.
Tonj and its neighboring states have been involved in armed cattle raids that have led to the loss of lives and caused insecurity in the area.