Three South Sudanese allegedly abducted by Ugandan soldiers in Kajo-Keji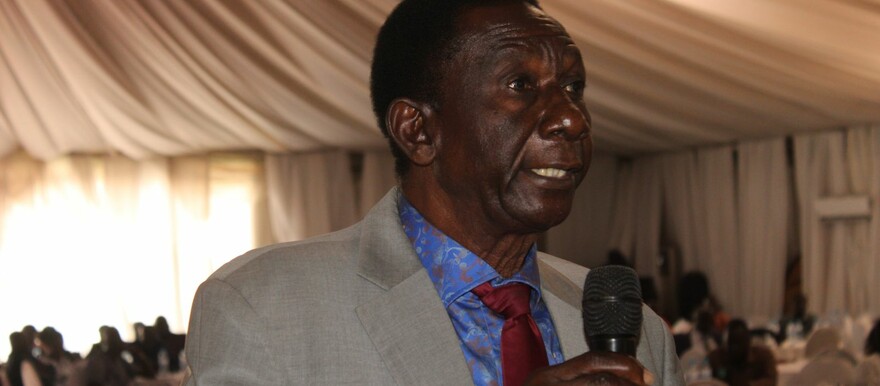 SPLM lawmaker James Janka Duku. (Photo: Radio Tamazuj)
A lawmaker at the Transitional National Legislative Assembly (TNLA) on Monday accused elements of the Uganda People's Defence Forces (UPDF) of allegedly abducting three South Sudanese nationals in Kajo-Keji County.
Speaking during a parliamentary session on Monday, James Janka Duku, an SPLM legislator representing Kajo-Keji County in Central Equatoria State in the TNLA, said the Ugandan army has forcefully encroached into South Sudanese territory in Nyaingamuda, Bori Boma in Kajo-Keji County, chasing away citizens.
"As of yesterday (Sunday), they (UPDF) arrested three people, and up to now their whereabouts are not known. The UPDF has deployed very heavily along the border in those areas where the SPLA trained its forces during the liberation struggle," he said. "They (UPDF) have evicted South Sudanese and blocked the roads. As I speak, they have deployed heavily and nobody is allowed  to come from the refugee camps in Uganda to Kajo-Keji or to go from Kajo-Keji to a refugee camps."
Janka believes the deployment of Ugandan soldiers follows a story published by a Ugandan newspaper, The Observer on 4 September 2023, which accused South Sudan of claiming ownership of 20 villages in Uganda.
"Sometime back, a Ugandan newspaper called Observer alleged that South Sudan has occupied Ugandan places along the border. They did this as a plot to draw the attention of the Ugandan government to the action they are now carrying out," Janka said. "This is an issue of national security and we have not heard of any reaction from our government and we would want parliament to take it up as a matter of urgency."
On 21 September, Central Equatoria State handed over 13 Ugandans who were arrested for illegally burning charcoal in South Sudanese territory. The Ugandan authorities also handed back to South Sudan a chief, Ernesto Tumia, 52, who was detained while visiting his brother in Arua district in Uganda, apparently in retaliation for the arrest of the Ugandans.
The Ugandan authorities accused Tumia of invading their territory with SSPDF soldiers.
Maj. Gen. Lul Ruai Koang, the SSPDF Spokesperson, confirmed that the leadership of the army has received a report from Kajo-Keji concerning encroachment by Ugandan troops and said the issue will be handled by a joint border committee.
"I got the report from the Commissioner of Kajo-Keji County and also read it in the newspapers," he said. "If you can recall, there was a joint committee that was formed to handle border issues, so it is the same body that will handle it."
In May 2023, South Sudan and Uganda formed a 14-member joint committee to resolve the border dispute between the two countries.
The committee was formed after locals in Kajo-Keji County protested the alleged occupation of some parts of the area by residents of the Moyo District of Uganda.
During the protest, the Ugandan army reportedly crossed to Kajo-Keji County and opened gunfire on demonstrators killing a woman.