NUBA MOUNTAINS -
14 Jul 2017
Three cases of cholera reported in Nuba Mountains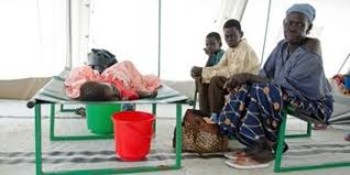 File photo: MSF/Nick Owen
At least three cases of cholera have been reported in the SPLA-North controlled areas in Sudan's South Kordofan State early this month.
The information secretary for the SPLM-North in the Nuba Mountains region, Jatika Amoja Dalman, told Radio Tamazuj that they have registered three cases of cholera in their area.
He pointed out that the infections are as a result of people's movement between government controlled areas and SPLA-North controlled areas.