Thousands of IDP's from Sir Malaga arrive to Firga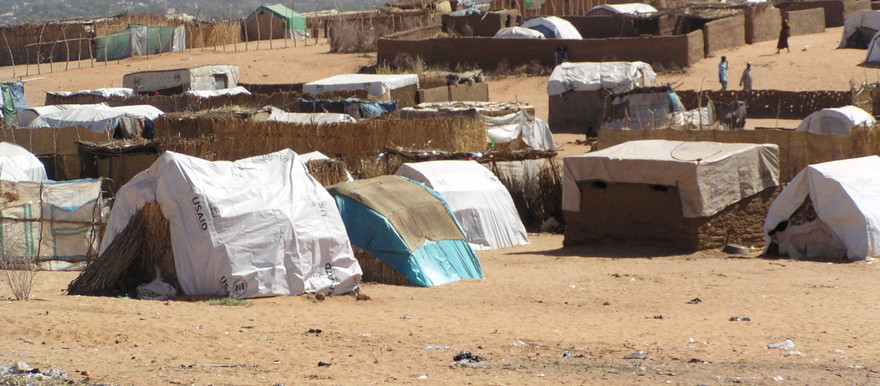 Approximately 4,000 displaced people from Sir Malaga, on the border with eastern Darfur, arrived to Firga amid harsh humanitarian conditions.
They were forced to leave their homes due to the tension on the border between Sudan and South Sudan in early April this year. The IDPs have previously fled from the Sudanese Air Forces (SAF), but poor security as well as humanitarian conditions forced them to flee again to Firga and Gita in Raja County in South Sudan's Western Bahr El-Ghazal.
Vitash Juma, administrative managing director of Sir Malaga, said in his speech to humanitarian organizations visiting Firga, that the humanitarian situation for displaced people is currently at its worst. He claims there is a lack of food and medication, as well as increasing cases of malaria due to the lack of mosquito nets. Juma also stressed the prevalence of malnutrition among children, appealing for the delivery of food aid to the displaced.
Anba Abu Bakr, one of the farmers in Sir Malaga, added that they lost their farms and all their properties before fleeing from the area for the SAF. He also claimed children were losing their lives due to malnutrition and the health conditions of the majority of the displaced people has deteriorated due to hunger.
The head of the Refugee and Resettlement Commission, Peter Nino, said that the humanitarian situation of displaced people forewarns of a disaster unless organizations take steps to reach the displaced. After visiting the camps with a team from UNMISS, UNICEF, WFP and WHO he added that the organizations took simple aid materials for those suffering of malnutrition but claimed it was not sufficient for the huge numbers of displaced people.
Nino called on the organizations to save the lives of displaced people, ruling out reaching them by road because of the rugged roads caused by heavy rainfall.