Thousands in need of humanitarian aid in Boma state: Official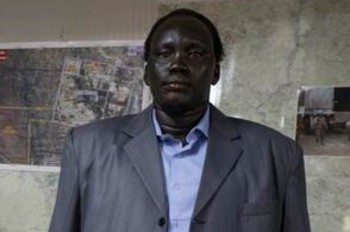 The governor of South Sudan's Boma State David Yau Yau said thousands of displaced people majority of whom are women and children are in dire need of humanitarian assistance in Likuangule after last week's attack.
About 10 people were killed, 7 injured and 28 other went missing when suspected rebel forces attacked Boma's Likuangule County. Thousands were displaced and many cattle raided.
Speaking to Radio Tamazuj, Yau Yau appealed to humanitarian aid agencies to come to the area and provide humanitarian assistance to those displaced.
Government has accused rebel forces under Riek Machar of conducting the attack but the opposition has strongly denied the allegations.