Thousands flee escalating violence in Pibor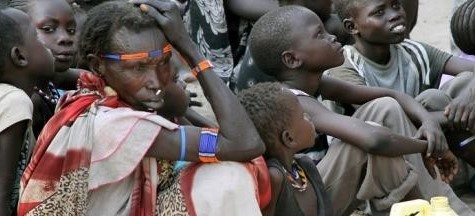 Thousands of people have fled into the bush as conflict intensifies in the Pibor area in the last two weeks, Medicines Sans Frontiers (MSF) said.
The clashes in parts of the Greater Pibor Administrative Area involve members of the Lou Nuer and their neighboring Murle community.
In a statement on Monday, the medical charity said its teams have treated over 28 wounded people in the last two weeks in Pibor town.
MSF says it is providing lifesaving medical assistance in the Protection of Civilians site and has set up an emergency room for patient triage and stabilisation, adding that a delivery room and a referral system for those in need of surgery are also in place.
"We are seeing a high number of malaria, pneumonia, measles, and weapon injuries cases," says Lojana Augustino Ngorok, MSF Clinical Officer in Pibor. "The wounded are hard to treat here, and some need referral to Juba for more intensive care."
The organization stated that it continues to receive some wounded in Pibor, while many people are arriving in other health facilities, and many more are likely to have been unable to reach a health centre.
MSF says it has suspended activities in two primary healthcare units in the towns of Gumuruk and Lekongole – which have been abandoned by people fleeing the clashes.