Thousands displaced by fresh fighting in S. Kordofan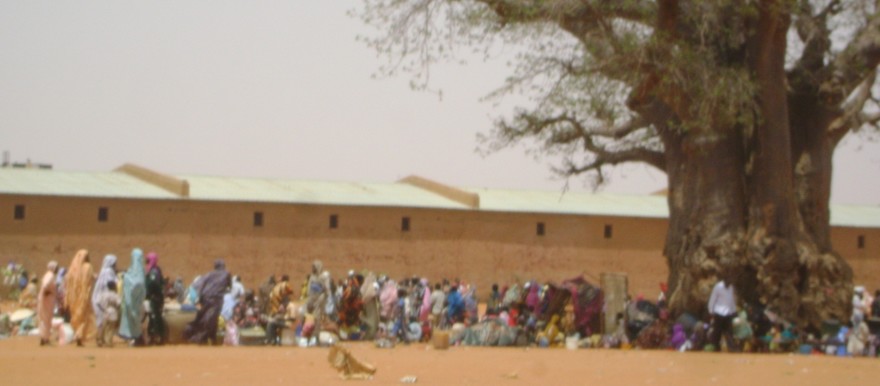 Thousands continue to flee from different parts of Abbasiya in South Kordofan due to the clashes between the Sudan Armed Forces (SAF) and the Sudan People's Liberation Army (SPLA) which have been going on since late last week. There are conflicting reports on the number of villages destroyed and people displaced.
The official spokesman of the SAF Col. Sawarmi Khalid denied claims by the SPLA regarding the battles but asserted that the Sudanese forces have attacked sites controlled by the rebels in Al Moreib last Friday.
Thousands of people have been displaced from Al Moreib, Tom Toro, Neila and Banat in Abbasiya County in South Kordofan as a result of the armed clashes that took place between the SAF and the SPLA and have been ongoing till now. Sources said that thousands of civilians from the mentioned villages in Abbasiya have fled the area due to heavy fighting between the SPLA and government forces in which they lost all their belongings. They also stated that the displaced people were scattered between Al Mabsoot and Hujeir, and stressed that their current living conditions are terrible, especially with the continuing rainfall. They also asserted that most of the displaced children and women were living in the open in Hujeir and El mabsoot and have not received any aid, and the sources appealed to international organizations to urgently intervene to rescue the displaced and provide them with assistance.
The Sudan People's Liberation Movement-North (SPLM-N), on the other hand, told Radio Tamazuj today that its forces repelled "militias and forces" of the Sudanese government, which attacked a village near the area of Abu Karshola in the north-east of South Kordofan State last Wednesday and another attack on a village near Rashad on Thursday. The official spokesperson of the SPLM-N Arno Nagatolo said that fighting in Al Moreib continued on Friday, claiming that their forces have killed more than 30 'enemy' troops in the clashes.
Nagatolo accused SAF of burning houses and looting property. Col. Sawarmi Khalid for his part said that: "Our troops yesterday attacked the rebels in the area of Al Moreib and after defeating them, the rebels withdrew to the area of ​​Puna." He added that 20 rebels were killed while a number of government soldiers were injured during the clashes.
Related content: Sudan army kills 17 rebels in Al-Moreib: spokesman (26 August 2012)