Thousands displaced and in need of humanitarian aid in Mundri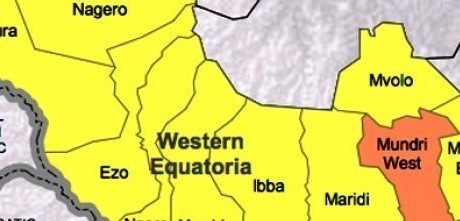 More than 9,000 people displaced by heavy rains in the last two weeks in Mundri West County of Western Equatoria need humanitarian support, officials say.
The Relief and Rehabilitation Coordinator of the county James Friday told Radio Tamazuj that they were still assessing the damages.
"Now, we cannot give a clear number of houses destroyed but we are still assessing so that we get the exact number. But we have 642 households which are 9,652 individuals affected," he said.
Friday said the displaced need food and non-food items for survival.
"They need beds, food, non-food items like saucepans and the mosquito nets," he added.
The Executive Director of Mundri West County Joseph Taban said the heavy rains have not only affected the roads within the county but also the roads linking the county with other counties.
"The heavy rains have affected the transportation road from Mundri to Juba and Mundri to Maridi also Mvolo. Traders have increased the prices in the market due to COVID-19, the increasing dollar rate, and poor road network which has affected the citizens of the county" he said.
Mundri West residents appealed to the government and humanitarian organizations to come to their aid.
"Rainwater has destroyed our houses and our food on the farms. We are now seeking shelter at the school compound with no food. We are appealing to the government to support us with food and shelter," said Lona Idiala, a displaced widow.
Jackson Kaunda Isaac, also a resident said he has lost all his property to the heavy rains that started on the 7th of September yet they have not received any aid.
Thousands of South Sudanese continue to be affected by heavy rains and floods across the country.